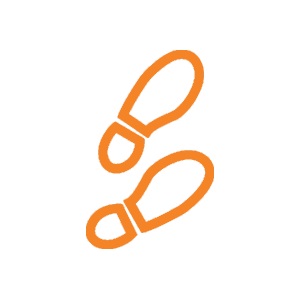 Everyone has different reasons for seeking financial advice, but some of the most common reasons our clients have sought us out centres around major life events. We love hearing their stories and we share their hopes and dreams.
Young families often want to pay down debt quicker
Many of our clients want to send their children to private schools and save for possible tertiary education
Often retirement is on the horizon and they are looking forward to travelling, a few have come to us with plans to buy a campervan and take off for a few months
A common theme is family – many pre-retirees are cutting back at work to look after their grandchildren and want to make sure they can afford to do this, and spoil the grandchildren as much as possible
A few clients have come to us stating they want to start a small business so need advice about funding their venture as well as making sure they can afford to give up full time work while they focus on their new business.
Our Testimonials
"I would like to thank you personally in assisting me with my personal investment and insurance needs. I have personally been involved in banking for 15 years and note over this time it is rare to come across such an honest person who cares about what is best for my family.
Nick your professionalism and experience is second to none, you made the whole process from start to finish as easy as possible and helped juggle the overwhelming documentation process.
I evaluated several Financial Advisors and found you to be the most capable and trustworthy, I will not hesitate to refer you to any of my family or friends in the future."
Alex
"I recently retired and wanted advice on how to invest my superannuation. I met Nick in June 2020. I am very pleased with the service provided by Nick and his team and as a result I am confident in my retirement."
Nadine
"We wanted to buy our first property using our Super, but found it very complex and didn't know how to get started.
Nick guided us through this process, and our dream came true and we are very happy. We have referred Nick to our family and friends."
Raymond & Betty
"I recently had to put my father in to an aged care facility and didn't know where to start. Nick's proficiency was exceptional from start to finish."
Kelly
"We are extremely happy and at ease with Nick as he is competent, friendly, approachable, knowledgeable and very professional.
He is quick to allay any worries we may have. Nothing is ever a problem. We can pick up the phone at any time to ask him questions without feeling we are bothersome. We highly recommend him. Nick is the best move we ever made!
We highly recommend him. Nick is the best move we ever made! "
George and Kathy